NOT ALL HORSES LISTED FOR SALE ARE OWNED BY FIRST CLASS FARMS . WE OFFER THIS LISTING TO FRIENDS AND OTHER GYPSY OWNERS AS A SERVICE TO HELP THEM SELL THEIR HORSES AND PROVIDE A GOOD SELECTION OF QUALITY GYPSYS AND HORSES TO OUR BUYERS, PLEASE CONTACT THE OWNERS OF THE HORSES YOU ARE INTERESTED DIRECTLY. THANK YOU AND ENJOY.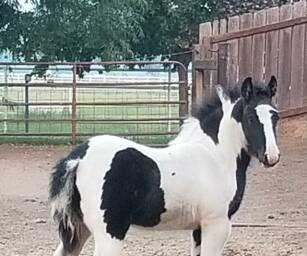 ​2018 Black and White colt..sired by SD Vindonnis,  Whose sire is SD Jackpot, son of SD Woolly Mammoth ,out of SD Sweeper mare.  Colts Dam is CiCis Bargin Lass, a Sids Good Stallion and Rose Line mare   $10,000 / $6,000 gelded.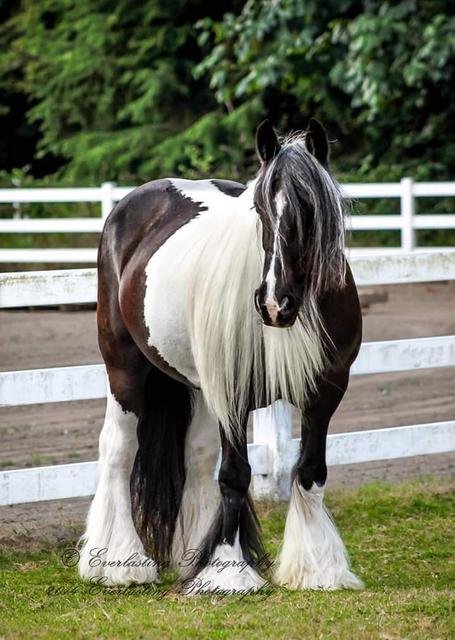 Beautiful Mirabell… One of the first mares in the country, 1998 model, Road sweeper lines. Excellent producing mare! 14.1 hds. very kind ,easy to handle, easy to get in foal,  foals easy.

 no vices, sound and healthy has many more foals in her.   opportunity to own a top class mare for little investment.. She is in foal to Silver Chestnut stallion with agouti, could have silver bay, black silver dapple. he is sired by a Boss son. she is due spring of 2019.  $7,500 

foaled 2005, Sids Good Stallion, Rose Lines, EXCELLENT producing mare, had many quality foals for us.. looking for forever home. open for 2019, foaled above colt   About Time this year.  Can be bought open or with breeding to the famous

 SD 007!    $10,000 open $13,000 bred next yr.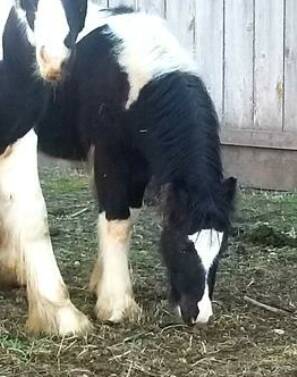 2018 black and white colt by SD 007 out of above mare Mirabell. He is the total package , compact, hairy, stout, blue eyes . Will make great small stud or gelding. Very sweet boy. $7,500